MEET THE TEAM TO TAKE YOU THERE
Please feel free to contact Leigh Bouwer or Carolyn Groenewald. We look forward to showcasing your business in Whale Talk.
Leigh Bouwer – Editor & Chief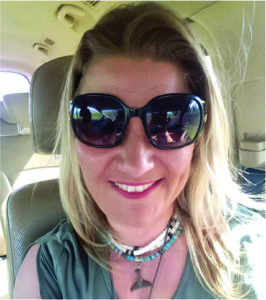 Leigh Bouwer had a dream of creating a glossy magazine to celebrate the wonder of the Cape Whale Coast and began Whale Talk Magazine in 2008. Her passion for Hermanus and her sales, marketing, and journalistic expertise stood her in good stead to make her dream a reality.
"It has been a fabulous journey, and I have loved every single moment of watching Whale Talk grow into the hugely popular publication that it is today. Thank you to every single reader, writer and advertiser that has made this phenomenal magazine the success that it is, this would not be popular without all of you, " she says.
Carolyn Groenewald – Creative Director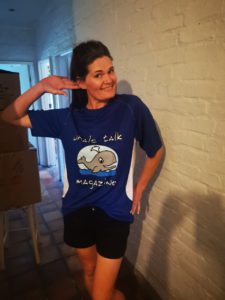 Having been in the digital arena, focusing on development, content management, SEO and analytics, Carolyn Groenewald grabbed the chance to bring her skills and work to print media and try her hand at something different when she joined Whale Talk in 2018. Having been in an industry that kept her chained to her desk with little or no interaction with "real, live people",  being forced into social interactions was a little nerve shattering at first but has now become a breath of fresh air.
" I have found my groove after a rocky start with many mistakes that caused a few heart pulpitations at the printers and a few awkward social interactions on the way but I think of Leigh and Whale Talk as my family."
WHO ARE WE
Whale Talk is a high quality, full colour, glossy magazine that is hugely popular with the local residents of and visitors to Hermanus and the Cape Whale Coast. It is an exciting, captivating and unique local magazine filled with relevant lifestyle articles, showcasing the best of Hermanus and the Cape Whale Coast and is distributed on a bi-monthly basis.
WE WILL SHOW YOU THINGS YOU HAVE NEVER SEEN
When we created Whale Talk Magazine, we had a vision of creating a superb quality publication, filled with interesting and relevant lifestyle articles, showcasing the very best of the Hermanus and Overstrand area – in essence – a celebration of our town and its people. Now, ten years later we are proud to say we have lived up to our goal of creating an informative publication filled with fascinating content that is an asset to our town and its people and we are also proud to say that we are the longest standing local magazine in Hermanus.
MAGAZINE SPECIFICATIONS AND CONTENT
We, at Whale Talk Publications have created a quality magazine that people want to read. The glossy A4 full colour format consists of 32-60 pages, and is printed on 150g gloss art paper. Whale Talk is overflowing with articles on informative and relevant topics and business advertisements relating to Hermanus residents and visitors.
DISTRIBUTION
8 000 – 10 000 Whale Talk magazines are distributed FREE throughout the Hermanus and the Cape Whale Coast at carefully selected distribution points which include
BENEFITS OF ADVERTISING WITH WHALE TALK MAGAZINE
Whale Talk is aimed at a wide, yet discerning target audience and has a very large and diverse reader base
ADVERTISER'S RESPONSE
The response to our publication has been nothing short of phenomenal, with floods of emails and telephone calls being received when every edition hits the shelves. We are delighted to say that our advertisers receive a fabulous response from appearing in our publication which is wonderful and is due to the fact that the magazine is such a quality publication, printed in full colour on 150g gloss paper (which increases the longevity of an advert as the magazine is not discarded, but kept and referred to again and again), it is filled with excellent articles and graphics (Whale Talk is not a book of adverts but has lots of interesting things that you can sit down and read) and the volume of magazines printed make sure that our publication is seen everywhere (10 000 magazines that are printed bi-monthly and spread throughout Hermanus and surrounding areas to carefully selected distribution points)